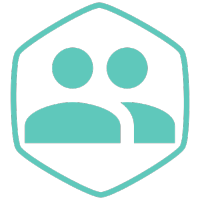 Web Consulting
It all starts when you decide to share your vision with me as your web developer.
What should the website look like? Who is your target audience? What would you like to achieve with your website?
Based on your answers, I will propose several concepts aligned with your vision.
Web development is a process of shaping your vision into a product that will make you proud, and keep your visitors satisfied. That is why your suggestions and feedback are important throughout the web development process.
Once we agree on the visual design of your website, its functionalities and target audience, the time and the cost of building your website will be estimated. All expenses are fully transparent and predetermined by a contract. The next step is collecting all the required materials and content.
To ensure the highest quality of provided services and your satisfaction with the final product, I continually inform you on the progress of your project.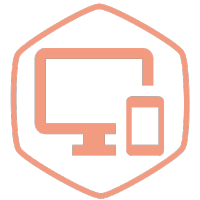 Responsive Design
Your website should be accessible and appealing to visitors regardless of the devices they use. Be it a smartphone, tablet, personal laptop, or a desktop computer - they should always get the best experience. That is why the so-called "cross-browser compatibility" philosophy and responsive design are applied during the web development process.
Did you know that over 52.2 percent of all Web searches are done using mobile devices? More than 62.9 percent of the population worldwide uses mobile devices such as smartphones and tablets to access the Web. Many other sources published in recent years support and justify the mobile-friendly approach while emphasizing the importance of its implementation.
Your website has to be "smart" enough to recognize the type of device your visitors are using, and adapt the information to its interface. Here we talk about responsive design. The responsiveness of your website will influence the visitors' decisions to contact you, do business with you, or recommend your services to their friends. User experience always matters.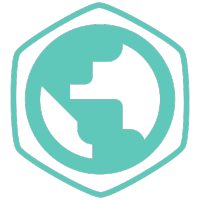 Multilingual Sites
If your aim is to attract a wide range of visitors, you should consider localizing your website. Over 60 percent of the world's most visited websites provide multilingual content.
In some cases, having a monolingual website directly impedes your chance to reach out to global markets. In turn, this leads to fewer website visitors, fewer customers, lower turnover, and lower visibility of your products and your brand itself. The solution is simple - with my help, you can implement multilingual support on your website.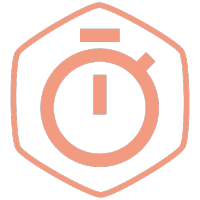 High Performance
Optimization is the key idea here. To perform well, your website needs to be built using the right combination of tools and techniques.
Drupal has already proven itself in practice as the power behind high-stability systems. What makes it so powerful is that the combination of advanced CSS and Javascript, aggregation, and proper caching techniques can deliver stunning performance. Time is precious – anyone searching for information on your website should be able to find it as fast as possible.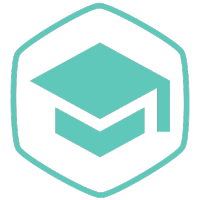 Training
When your website is finished, I will train you or a dedicated person in your organization, so that you can easily and independently publish new or modify existing content on your new website.
Content creation and modification tutorials can be provided either via video or as detailed textual and graphical tutorials (in PDF format).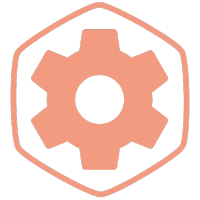 Maintenance
Websites need to be maintained regularly to preserve the high level of security and stability. All clients are offered a 2-months free-of-charge maintenance. This service includes updating/upgrading all existing functionalities (modules) and security patches for Drupal's main framework.
Maintenance services are offered on a monthly, semi-annual, and annual basis, with on-demand emergency (on-the-fly) maintenance also available.
Should you require additional modifications to your website, these can be arranged separately. All additional modifications, implementation time, and pricing are transparent, and are managed separately from the main project.
There are numerous situations when you might be prevented from publishing new or modifying existing content on your website. In such situations, feel free to contact me, and we will find a mutually agreeable solution. Send me your textual content along with necessary media (pictures, videos, and similar), and everything will be set, modified, and published as agreed beforehand.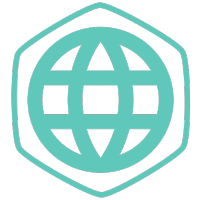 Search Engine Optimization
Search Engine Optimization (SEO) helps your customers find you faster and easier.
Do you want your website to rank high in Google or Yahoo search results? If so, SEO is the way to go. SEO is a collection of strategies directed toward increasing your website's visibility by drawing more attention and visitors to it.
The key element of SEO are keywords – words used by your targeted and potential customers in search engines such as Google, Yahoo and Bing to find your business. A domain name that closely describes your business or company name plays an important part in placing your website high in search results. High-quality website structure and relevant content will also increase your chances of attracting more visitors.
Drupal's architecture and its wide set of functionalities make SEO implementation straightforward.
Social Media Integration
Social media platforms are blooming, and the number of Facebook, Twitter, Instagram, and LinkedIn users increases every year. Harnessing that potential to advertise your business or brand should be your priority.
Connecting or even integrating your website with some of the most popular social networks allows you to directly reach out to your targeted customers in a timely manner. One of the services I offer is precisely that - integrating your new website with major social media platforms.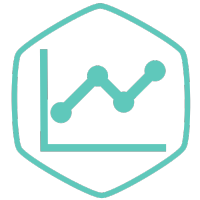 Web Analytics
A beautiful, interactive website is the first step towards success, but you still have to make sure it's reaching the right people. While SEO helps you attract your desired target group, web analytics tells you whether your approach really works.
With web analytics, you can easily find out how your visitors found out about your website; which search engine they came from; which social media platforms contribute to your website's visibility; which country and region your visitors are coming from; what content on your website is most - and least - popular, and much more.
I offer you an installation and configuration of the most popular and advanced web analytics tool – Google Analytics. Google Analytics offers all-in-one graphical and spreadsheet reports, making it possible to export everything in Excel and run your own personalized analysis.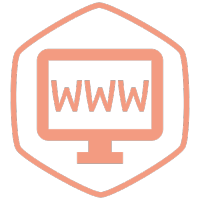 Domain Name
A simple thing like choosing a domain name can quickly become complicated, especially if your desired domain name is already taken by someone else. In such cases, deciding on a new domain name that accurately reflects the purpose and goals of your project can be a challenge.
Generally speaking, there is no universal, omnipotent, comprehensive rule for choosing a domain name, but I can still advise you in selecting the optimal domain name for your project's website. The domain name is one of the crucial factors that affect your website's visibility, so choosing an appropriate one brings you closer to your website's visitors.